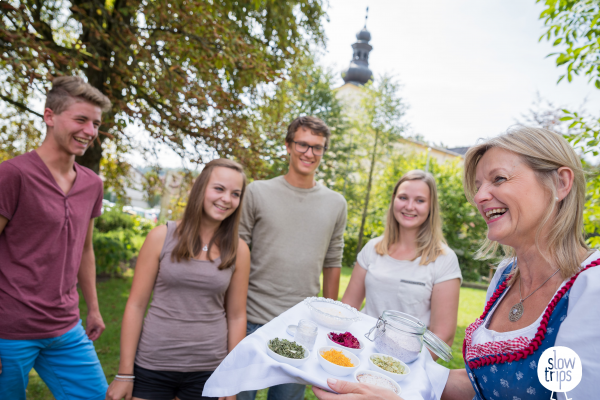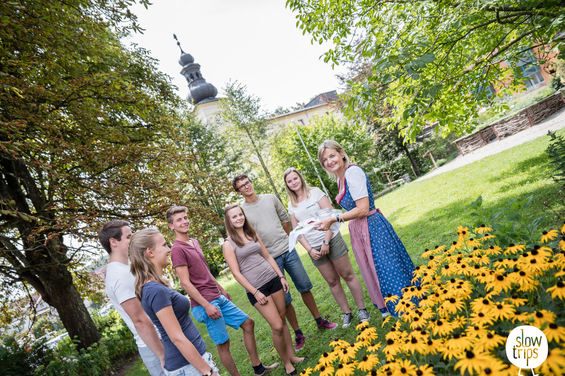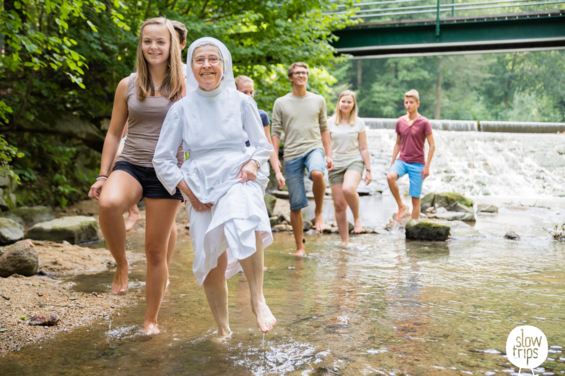 Recharge your batteries by taking a "me day" at Curhaus Bad Mühllacken. Enjoy a massage, Kneipp treatments, sauna and herbal compresses. Stroll through the herb garden and discover Traditional European Medicine and the trails with their 23 "Places of Power". Full board with healthy meals.
Traditional European Medicine (TEM), such as massage, herbal compresses and Kneipp treatments
Pesenbachtal "Places of Power"
Full board
Uniquely relaxing atmosphere at a health and wellness resort
Herbal wraps as a souvenir
Included

1-day stay in a relaxing atmosphere
Full board: breakfast buffet, 3-course lunch menu and 2-course dinner menu, tea and spring water
Services: partial massage, Kneipp treatment, herbal compress
Access to bio sauna, Finnish sauna, steam room, indoor pool with countercurrent
Cosy bathrobe and bath towels during your stay

Duration
10 hours
Participants
1-10 participants
Languages
German, English
Specific requirements

Comfortable clothing, swimwear, sturdy shoes

No pets allowed!

Important information

EUR 150 (regardless of the number of participants)

Online payment options: credit card, invoice, wire transfer in advance

On-site payment options: cash, credit card, debit card

Availability
from monday till saturday - 8 am till 6 pm
48°21'56.0"N 14°03'49.0"E
48.365548, 14.063621
Curhaus Bad Mühllacken
Elisabeth Rabeder Betriebsleiterin
Bad Mühllacken 55
4101 Feldkirchen
07233 7215 411
elisabeth.rabeder@marienschwestern.at
Which person stands behind the offer:
Elisabeth Rabeder
As a native of Feldkirchen, I have been living in and enjoying the area around Bad Mühllacken from my earliest childhood. The nature reserve Pesenbachtal isn't just my home. It's also a part of my soul. Through my work as director of the Curhaus Bad Mühllacken, I've learned a lot about nature and its remedies. For almost 20 years, I've been focusing on slowing down, detoxing and looking after intestinal well-being. Every person is different and finds their own path to improving their well-being. We are happy to accompany them and provide a nudge in the right direction. Come and relax in our beautiful nature reserve and enjoy the delicious food. At the heart of all our offers stands Traditional European Medicine with its five pillars: water & wraps, nutrition, exercise, medicinal plants, and balance of life.
About the region
Curhaus Bad Mühllacken is a small house with a big heart for all those who appreciate the highest expertise in nutrition and fasting. On top of our therapeutic competencies, we also care about quality, mindfulness, individuality, sustainability and knowledge transfer. Pesenbachtal, with its beautiful nature, countless places of strength and the healing waters of the Brunoquelle are the perfect surroundings.