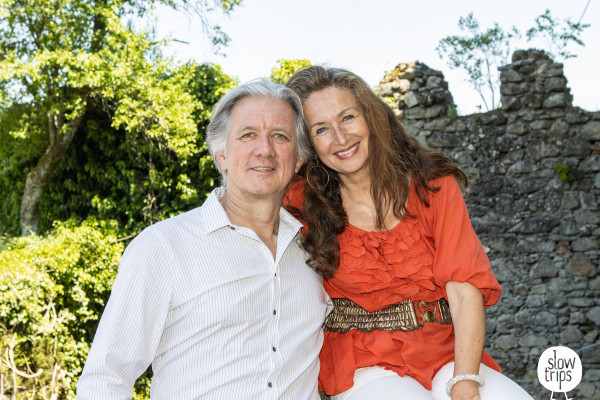 Sightfeeling > Sightseeing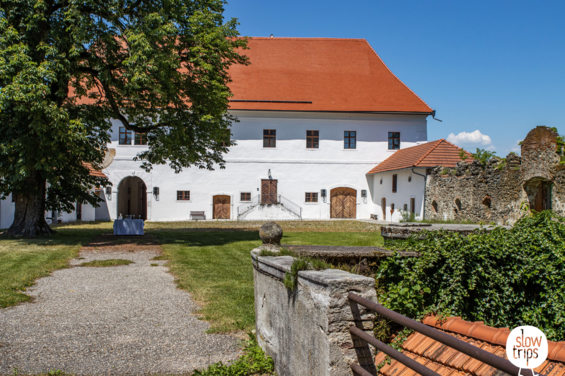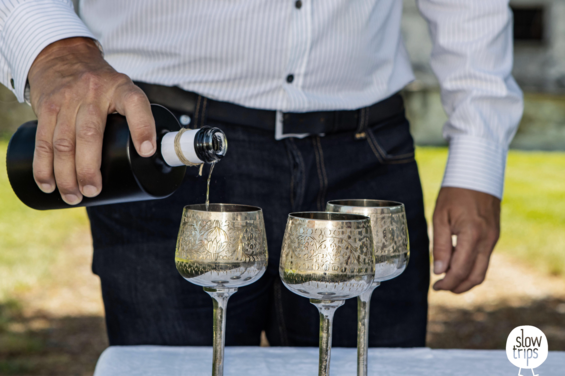 Travelling means meeting the locals, but it's not often you expect to be meeting the lodgers of a castle! At the reclusive Eschelberg Castle, you can do just that. During your visit, you can explore life at this enchanted castle and learn the secret of "immersive awareness".
Sightfeeling instead of sightseeing: Get an exclusive look into a couple's daily life and work at a castle
Harald and Veronika introduce you to their castle life
Listen to the stories and history of the castle's former and current inhabitants
A glimpse into the practical exercises offered during workshops
A small snack accompanied by wine, just like it was done back in the days
Included

Interactive guided tour
Introduction to the secret of "immersive awareness"
Diary reading
Mindfulness practice
"Treasures of love"
A small snack accompanied by wine, just like it was done back in the days

Duration
3 Hours
Participants
min. 5 to max. 15 people
Languages
German
Important information

from EUR 90 per person

Dogs are allowed but need to be kept on a leash at all times.

The tour requires a minimum of 5 participants to take place.

Children up to 14 years are free of charge.

Availability
April - September
Guests will be picked up at the former restaurant Reingruber, where there is also a large car park. coordinates: 48°23'01"N 14°07'01"E
Meeting point: former restaurant Reingruber; from there, we will talk to the castle together
Eschelberg 5, 4112 Eschelberg, Österreich
at the former restaurant Reingruber; coordinates: 48°23'01"N 14°07'01"E
Offered by
Schloss Eschelberg
4112 - Eschelberg
Come spend an enjoyable afternoon with us in our home. Together, we'll explore what it means to live in a castle and the demands and gifts that come with true love.
"My dream came true in 2015 when my husband and I moved into the wild and unspoilt Eschelberg Castle, and I started supporting people in their personal and professional development. This place has a certain power that can work wonders. I'll give you some insight into this miracle, leading you into relaxing stillness. Together, we will explore the secret of "immersive awareness". Experience the soul of this place with me and let my enthusiasm and stamina inspire you. And who knows! Maybe your dreams will soon come true as well!" – Lady of the castle Veronika, who introduces her guests to the castle's magical secrets.
"The crypt under the chapel is the final rest of Esther von Gera and Christoph von Gera, who built this castle. Sometimes, I browse Esther's diaries, in which she composed love notes to her husband. I'll read to you from those diaries. We also value love highly; in our work as couple's coaches with couples who come to the castle; when I write books, articles, poems and songs; but also in my work as a university lecturer for Business Ethics. It was here at the castle that I developed my system for the Economics of Love. I'm going to share thoughts, texts and impulses from all of these areas with you. We'll discover many little "treasures of love" as we visit the curious little chapel with its two altars, take a walk through the empty castle and visit the ancient chestnut tree." – Author and lord of the castle Harald.

About the castle
The renaissance castle in the hilly region called "Mühlviertel" has been lovingly restored without losing its fragile charm. It's both ephemeral thanks to the passage of time and alive with archaic power. Eschelberg Castle doesn't present itself to visitors — it wants to be actively explored. It comes alive with and revives through therapeutic stillness.

Schloss Eschelberg
www.schloss-eschelberg.at
harald@koisser.at
+43 6991 7107707